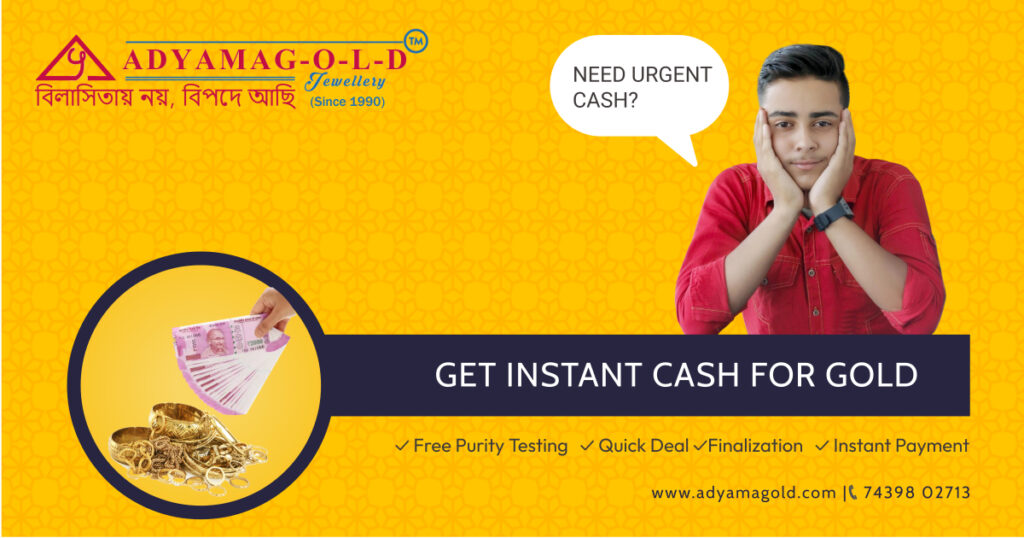 Since a long time Indian have used as an investment choice. Hence, selling gold is a completely not unusualplace exercise the country, which humans generally tend to transform into cash in extreme need of money.
Indian markets provide myriad alternatives to shop for and sell ornaments. But when it comes directly to banks selling the gold bullion, bars or coins to people they never buy it back from them.
So in the long run they have no option but to sell their gold to the jewel smith or a few craftsmen, who take advantage of situation and deduct the big quantity withinside the call of wastage price, melting price and so on.
This outcomes in paying a most 60-65 per cent of the value of gold, which isn't always worth at any manner for customers. It is observed that money en-cash on selling gold results in disappointment in case you do not research.
Following are the things you should do before selling your Gold for cash..
Bill or Invoice
A genuine Gold Buyer always asks you to present the original bill while you are selling gold. Also they will provide you Bill/Invoice with the details of the purchase. This enables in averting conflict of interest as purity of the gold is specially stated in the bill, which makes it impossible for the jewellers deny some thing as everything about the purchased gold is said in the bill.
Value of Gold
You should know the current value of your gold according to your local market, which can be found on different bullion sites for example kolkatabullion.com for Kolkata and many more such sites.
Check the purity of gold
A genuine Gold Buyer will have XRF machines for checking the purity of your glod apart from traditional techniques.
Avoid Melting of Gold
Some jewellers melt the ornaments and filter the gold to determine the purity and weight but again it is a loss if you are not happy with purity and weight of your melted gold or the price offered to you.
So before selling your gold please follow this steps before selling your gold.
We at Adyama Gold will always welcome you as we are the Best Place in Kolkata to Sell you Old Gold.
We do follow all the points mentioned above so whenever you need urgent cash you can visit our shops accross Kolkata.
Adyama Gold Jewellers is on of the Best Gold Buyers of Kolkata.