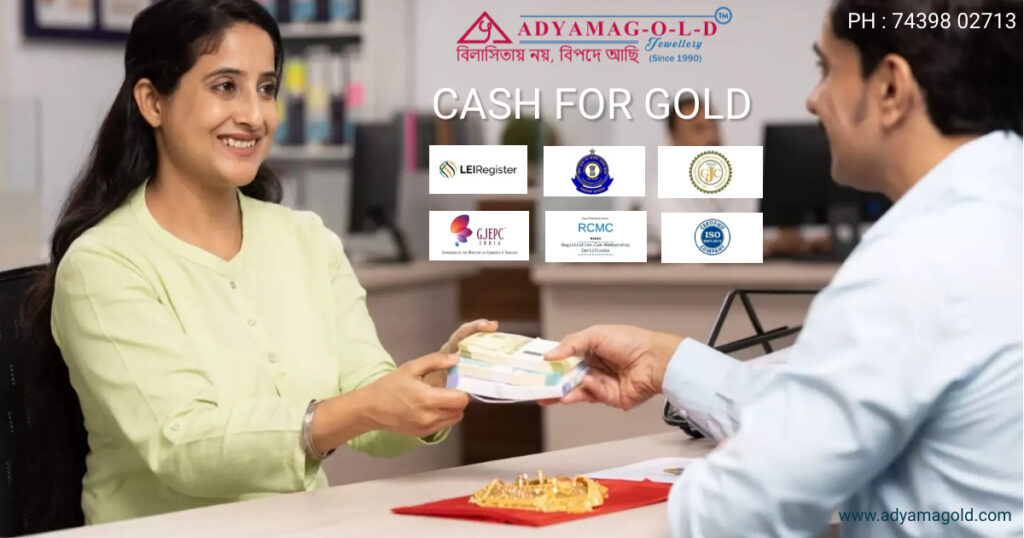 In the city of Kolkata, where tradition and heritage blend seamlessly with modernity, Adyama Gold Jewellery stands tall as a symbol of trust and excellence in the realm of gold buying. With its impeccable reputation, extensive experience, and customer-centric approach, Adyama Gold Jewellery has established itself as a preferred destination for individuals seeking to sell their gold valuables in the bustling city. In this blog, we will explore why Adyama Gold Jewellery is the go-to choice for those looking to sell their gold in Kolkata.
A Legacy of Trust:
Adyama Gold Jewellery boasts a rich legacy spanning several decades, with a track record of consistently providing trustworthy and reliable gold buying services. Kolkata residents have come to associate the name Adyama with integrity, transparency, and fair dealings, making it a name that evokes trust and confidence.
Transparent Evaluation Process:
One of the key factors that set Adyama Gold Jewellery apart is its transparent evaluation process. When you visit their showroom, you will be greeted by highly skilled professionals who are well-versed in assessing the value of gold items accurately. They employ modern techniques and state-of-the-art equipment to ensure an objective evaluation, making sure that you receive the most accurate and fair value for your gold.
Competitive Prices:
Adyama Gold Jewellery takes pride in offering competitive prices for your gold items. Their team of experts keeps a close eye on the market trends, ensuring that they offer the best possible rates to their customers. Whether you are selling gold jewelry, coins, or bullion, you can trust that Adyama Gold Jewellery will provide you with a fair and lucrative deal.
Convenient and Hassle-free Process:
Selling gold can sometimes be a complex and time-consuming process. However, Adyama Gold Jewellery aims to make it as convenient and hassle-free as possible for their customers. The friendly and knowledgeable staff guide you through the entire selling process, answering any queries you may have and providing a smooth and efficient experience.
Customer-centric Approach:
Adyama Gold Jewellery places great emphasis on customer satisfaction. They understand that parting with your cherished gold possessions can be an emotional experience, and thus, they ensure a compassionate and empathetic environment. Their staff is trained to handle every customer interaction with sensitivity and respect, making you feel valued throughout the transaction.
Secure Transactions:
Adyama Gold Jewellery prioritizes the safety and security of its customers' transactions. They adhere to strict security protocols to safeguard both the gold items and the financial transactions. By choosing Adyama Gold Jewellery, you can have peace of mind knowing that your valuables are handled with utmost care and confidentiality.
Adyama Gold Jewellery stands as a beacon of trust and reliability in the gold buying industry of Kolkata. With their legacy of integrity, transparent evaluation process, competitive prices, and customer-centric approach, they have won the hearts of countless customers over the years. Whether you are looking to sell gold jewelry, coins, or bullion, Adyama Gold Jewellery is the place to go. Entrust your precious gold items to their experienced team and experience a hassle-free and rewarding transaction.